A warm welcome awaits ...

Our Approach
We believe a visit to the dentist should be as enjoyable and convenient as it is possible to be.
The practice has a large free car park with disabled space, ramp access and bike racks. Our fantastic hand-picked team will give you a very warm, friendly welcome as well as a professional and organised service on reception.
Our waiting room has been designed with comfort and relaxation in mind. We hope many patients will want to arrive early to enjoy a chat with our receptionist, or a quiet read of the newspaper. A toy box is at hand for our younger patients and in the summer months, patients will be welcome to sit outside and enjoy our lovely garden.
Continuity of care
Building a long-term trusting relationship with your dentist and hygienist is vitally important to good long-term oral health.
If you become a patient at The Borough Dental Practice, Jenny, Richard or Charlie will be your dentist until they retire, so you will always be seen by the dentist you are expecting. Jenny, Richard, Charlie and our hygienists/therapists look forward to getting to know you and providing you with exceptional care long into the future.
Clinical Excellence
Jenny, Richard, Charlie and their team are highly skilled and experienced practitioners (see our team). They are constantly updating their knowledge through continuing professional development and training to ensure they and the practice remain at the cutting edge of new advances and technologies in oral health care.
The practice is also one of the best equipped surgeries in the region, having invested more than £250,000 on the latest state-of-the-art technology. Digital x-rays, wireless intra-oral cameras, Cerec one-visit crowns, patient relaxation screens, Zeiss Microscope technology, AIRFLOW polishing/therapy and needle-free anaesthetics are just a few of the technologies the practice can offer.
Ethical Approach
Jenny is the dentist and owner of The Borough Dental Practice. As such, the care the practice offers is not restricted by squeezed health budgets or the profit motives of large corporations.
Instead, Jenny, Richard and Charlie can use the best materials and laboratories they know and trust, and are able to offer wide clinical choices to patients.
In line with our commitment to the local community, the practice is also dedicated to offering the very best value for money we can. Our prices are extremely competitive compared to other similar private practices, and the cost of preventive care (combined cost of a check-up and hygiene visit) is not much more than the nearest NHS practice.
The Borough Dental Practice is also subsidising children's care with free check-ups for primary school-aged children*, and offers heavily subsidised treatment costs and check-ups for older children. Without receiving anything from the government, nearly a quarter of our patients are children receiving subsidised care – part of our commitment to helping the younger generation develop good oral health for their whole lives.
* When parents/guardians are regular patients of the practice.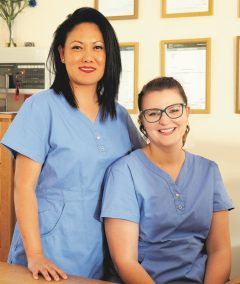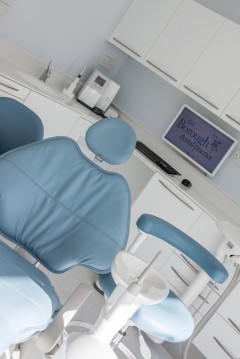 This page was last modified on September 11, 2019