Clinical excellence

Our Services
Prevention is always better than cure. At The Borough Dental Practice, we aim to help you achieve the healthiest mouth possible, through regular check-ups, hygiene appointments and oral health and dietary advice.
Where treatment is necessary, we will diagnose the problem, show you (if desired) using our wireless intra-oral camera and carefully explain the various treatment options and costs.
Once a course of treatment is agreed, we shall undertake to perform it either immediately, or book you in within a quick and convenient timeframe.
Services we can offer include:
Check-ups
Hygiene Appointments
Fillings (tooth coloured and metal)
Crowns (including one-visit Cerec)
Bridges
Root Canal Treatment (including specialist in-house referral with Charlie Killick)
Implants (including implant-retained dentures)
Veneers
Tooth Whitening
Dentures (New and Repairs)
Extractions
Cosmetic Treatments
IV Sedation
Needleless Injections
Gum (Periodontal) Treatments
Fissure sealants
Oral Health & Dietary Advice/Education
Sports Gum Shields
Snore Guards
Orthodontics and other complex treatments are offered through our expert referral system.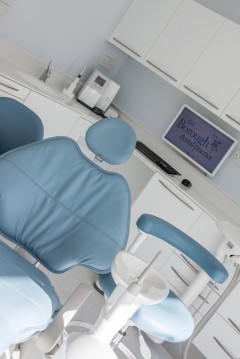 This page was last modified on September 10, 2019