Here for you

Our Team
Jenny Wordley
Dentist/Owner
BDS (With Distinction in Child Dental Health) – University of Newcastle 1999
2010 - 2011: Trainer for Newly Qualified Dentists
2011 – 2014: Dental Appraiser for Hampshire & IOW PCT/LDC
GDC Registration Number: 76475
Jenny qualified as a dentist in 1999 and worked in three NHS and private family dental practices before opening her own practice. If you ask any of her patients, she believes they will say that she is passionate about patient care. As a child she was incredibly nervous about visiting the dentist, and even remembers locking herself in the toilet at a practice and refusing to come out!

She knows that many people feel similarly about visiting a dentist, particularly for the first time. Every part of her care will be geared towards making the experience as enjoyable and positive for you as it is possible to be. Her professional care will be gentle, kind and always in your best interests.

She is also a skilled cosmetic practitioner and loves helping patients achieve the smile and confidence they desire.
Richard Stephenson
Dentist
BDS – University of Bristol 1987
Foundation Dental Trainer – 2003-2005, 2010-2012
GDC Registration Number: 62622
Richard is a highly experienced practitioner, having worked as a dentist for nearly 30 years. He has a gentle approach to helping patients achieve and maintain a healthy smile. Richard is a huge believer that 'prevention is better than cure' and endeavours to help patients understand their own mouths in order to prevent dental problems themselves.

With a caring and sympathetic manner, Richard takes great satisfaction in helping everyone smile with pride and eat in comfort.
Charlie Killick
Dentist/Registered Specialist in Endodontics & Prosthodontics
BDS University of Birmingham 1984
MSc University of London (Guy's Dental Hospital) 1993
Teaching Certificate of Dental Education 1997
Registered Specialist in Prosthodontics 1999
Registered Specialist in Endodontics 2000
GDC Registration Number: 59406
Charlie is a general dentist and a registered specialist in endodontics (root canal treatment) and prosthodontics. He has worked in the Salisbury area for 20 years, treating his own patients and also receiving specialist referrals from nearly one hundred dental practices in the region.

Charlie has a friendly, easygoing manner with patients, but also describes himself as a bit of a perfectionist when it comes to preserving teeth! This passion has led him to a life-time of extensive training resulting in a rare double-specialism, making him one of the most respected and qualified dentists in the region.

As well as working at The Borough Dental Practice 3-4 days a week, Charlie will be continuing his work as a lecturer and examiner for newly qualified dentists with the Oxford and Wessex Deaneries and working in the Dept of Oral Surgery and Orthodontics at Salisbury District Hospital, providing complex restorative treatment for cancer and trauma patients.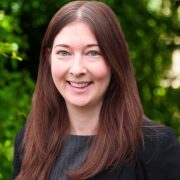 Hannah Craine
Dentist
BSc Hons Biology (University of Nottingham) 2010
BDS (University of Central Lancashire) 2014
GDC Registration Number: 251128
Hannah achieved a degree in Biology before training as a dentist, qualifying from the University of Central Lancashire in 2014. She has since worked in NHS and Private dental practices in Solihull and Herefordshire, before moving to Salisbury in 2019.

She enjoys restorative dentistry and has a particular interest in endodontics, periodontics, general family dentistry and looking after anxious patients.

Hannah has a friendly and calm demeanour. She enjoys supporting patients to take control of their oral health and using minimally invasive techniques to enhance beautiful smiles.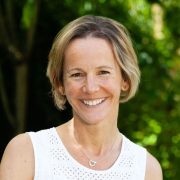 Rachel Evans
Implantologist/Oral Surgeon
BDS (Newcastle-Upon-Tyne) – 1998
MFDS RCS (Edinburgh) - 2002
MSurgDent (London) - 2008
GDC Registration Number: 74411
Rachel first qualified from Newcastle University in 1998, working in practice for a couple of years before pursuing a career in hospital dentistry. She gained more than thirteen years' experience in the specialism of oral and maxillo-facial surgery, working at Newcastle General Hospital, Queen Alexandra Hospital and Southampton General Hospital. She has also undertaken a diploma in implantology at the Royal College of Surgeons and has been placing implants for more than 12 years.

As well as providing implants (using the top-of-the-range Ankylos system), Rachel also undertakes the removal of teeth, including impacted wisdom teeth, with care and gentleness.
Kerrie Chandler
Dental Hygienist/Therapist
BSc (Hons) Dental Therapy and Hygiene Plymouth - 2020
GDC Registration Number: 255407
Kerrie works at the practice every Monday, Wednesday and Friday.

Kerrie started her career in dentistry as a Dental Nurse in 2012, working in general practice and in a specialist Maxillofacial practice. She embarked upon a degree in Dental Hygiene and Therapy in 2017 and graduated from Plymouth University in 2020. Kerrie currently works in two other practices in the region.

Kerrie has a calm, caring nature and is great at putting nervous patients at ease. She is passionate about educating her patients on oral hygiene and has a particular interest in periodontal therapy. Kerrie is also a qualified Dental Therapist and can offer dental treatment such as fissure sealants and fluoride application.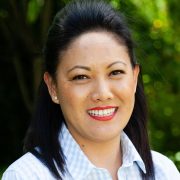 Arpana Gurung
Head Dental Nurse/Receptionist
Diploma in Dental Nursing - Education Institute London 2013
GDC Registration Number: 247949
Arpana joined the Practice in February, 2019. Originally from Nepal, she moved to the UK fifteen years ago with her husband, whose family have been serving with the British Army (Gurkha regiment) for more than 150 years! Arpana was previously working as a Head Nurse in a large dental practice in Salisbury and brings a wealth of knowledge and experience to the practice.
Corinne Barclay
Dental Nurse/Receptionist
Diploma in Dental Nursing - City and Guilds 2016
GDC Registration Number: 263714
Corinne worked for ten years in retail/customer services environments before re-training as a Dental Nurse, working with Richard and Laura in Fordingbridge. She has also undertaken further training in Radiography and Implant Nursing. Corinne brings a lovely, calm and dedicated manner to the Practice.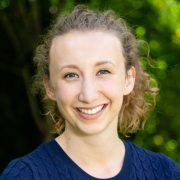 Natasha Embling
Dental Nurse/Receptionist
Diploma in Dental Nursing - (NEBDN) 2016
GDC Registration Number: 263849
Tash moved to Salisbury in 2019, having lived, trained and worked in two practices in Hampshire, including as a Head Nurse and managing a mobile dental service. Tash has a lovely, engaging manner with patients and offers a warm welcome to the Practice.
Jordan Riley
Dental Nurse/Receptionist
Diploma in Dental Nursing (NCFE) 2023
Jordan joined the practice as a trainee dental nurse in March 2021 from a general nursing background. She excelled in her Diploma in Dental Nursing Course, passing her final exams in March 2023. She is currently on maternity leave.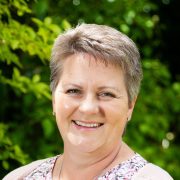 Laura Chatwin
Practice Manager
Level 4 National Diploma in Dental Practice Management 2011
From a customer services background, Laura has been a Dental Practice Manager since 2009, managing one of the largest dental practices in the region. She gained a Level 4 National Diploma in Dental Practice Management in 2011 and is very experienced in all aspects of her role. Laura joined The Borough Dental Practice in 2016 where she is responsible for all the day-to-day running of the practice.

Laura is always available to help patients with any queries they may have.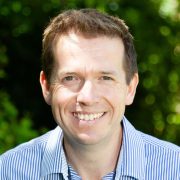 Luke Wordley
Marketing & Finance Director
Luke has a background in managing organisations, mainly in the charitable sector. Among other senior positions, he was also Chief Executive of the oral health charity, Dentaid, between 2002 and 2008. During his time as CEO, the charity set up or supported more than 100 oral health programmes or charitable dental clinics in 40 countries around the world. He also oversaw the 'Bright Bites' initiative that delivered an innovative oral health education programme to more than 17,500 infant and primary schools in England and Wales.

Luke has responsibility for the finance, marketing and development aspects of the practice.
This page was last modified on July 10, 2023