The Borough Blog – May 2017
Welcome to the April 2017 Borough blog!
We hope you have had a pleasant and successful start to the year and, like us, are looking forward to a summer of glorious weather. Well, let's hope so!
Welcome Amberleigh, Mollie and Emma!
We are delighted to welcome three new members of staff to the practice.
In January, Amberleigh Compton joined the practice as a dental nurse. Born and raised in Woodfalls, Amberleigh has been working locally as a dental nurse for nearly three years. She is a very skilled dental nurse and has just undertaken exams for dental radiography. She also works closely with Rachel Evans, our implantologist, helping coordinate and nursing for our implant cases.
In February, Mollie Challis also joined the practice as an apprentice Dental Nurse. This follows our previous success of training Amy Shipton and Emma Madaan (Nee Bromage). Mollie previously attended Ringwood sixth form College and is now embarking on her Level 3 Dental Nursing apprenticeship. Mollie lives in Ringwood and enjoys keeping fit and travelling when she gets the chance.
We are also delighted that Emma Gray has joined the practice as our dedicated Saturday Dental Nurse. Emma has worked as a dental nurse since 2010 and was awarded the National Certificate in Dental Nursing in 2012. Since then, she has achieved further experience and training in implant nursing, inhalation sedation nursing and special needs nursing and has previously worked with both Jenny and Richard. She also has a teaching qualification to teach student dental nurses in the future.
Emma has been taking a career break to look after her young son, Oscar, but is also enjoying being back at work on Saturdays.
And goodbye to Amy and Lou.
At Christmas time, we had two goodbyes to mak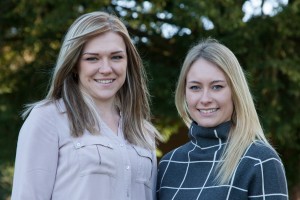 e – to our dental nurses, Amy Shipton and Amy Fisher (known in the practice as Lou). Amy and Lou were our very first dental nurses at The Borough Dental Practice, and had been with us since the practice opened in 2013. In fact, they started even before the practice opened – both came for interviews when the practice was a muddy building site and their interviews took place in the local Borough Café! Their first weeks of employment included preparing the practice and delivering leaflets around the local communities advertising our upcoming opening.
Happily, they are both going on to pursue exciting longer-term dreams. Lou has been accepted to study for a Dental Hygiene and Therapy degree at the University of Portsmouth in 2017, while Amy has always had a passion for animals and fitness training, and has taken up twin part-time roles as a dog walker/carer and a fitness instructor.
As well as their excellent skills as dental nurses, we shall miss Amy and Lou's sense of fun and infectious laughter that often filled the practice. I am sure all our patients will join us in wishing them every success in their future careers.
Clare is expecting!
We are delighted to announce that our Saturday hygienist, Clare Masterson, is expecting a baby girl at the end of July! After suffering from severe morning sickness in the first trimester, Clare is now back at work and feeling great. We are looking forward to meeting the new addition to Clare's family!
Clare will be continuing to work until the end of June and we are thrilled and grateful that our regular Wednesday hygienist, Marie Healey, has agreed to cover Clare's maternity cover on Saturdays.
Saturday hygiene appointments are proving extremely popular and we are opening up new dates to meet demand. If you would like a Saturday hygiene appointment, please contact reception.
Summer Whitening!
Once again, we are offering our Summer Teeth Whitening offer in May, June, July and August. Normally £320, we will be offering a special deal of £280 for the whitening of upper and lower teeth.
We use the 'Opalescence Whitening' system (www.opalescence.com) – a take-home tray system only available from registered dentists. Opalescence is an excellent whitening system we trust and recommend, and our dentists have used it themselves. Please speak to them during your check-up if you are interested, or call us at the practice to discuss if your check-up isn't due.
Patient Testimonial – "As I have got older, my teeth have become a duller colour and in recent years I had become quite self-conscious about smiling. When my daughter's wedding was approaching last year, I decided to talk to Jenny about it. She recommended Opalescence and the whole process was quick and easy. I find the trays simple to use and I am really pleased with the results. I am shortly going to do another top-up and it is great to be able to use the same mouth-guard tray and not incur the cost all over again as I understand you do with some other systems." 
Rachel Evans – Run De Triomphe!
On 8th April, our Implantologist and Oral Surgeon, Rachel Evans, completed the Paris Marathon in a cracking 4 hours and 11 minutes. On a hot sunny day, Rachel raced around Paris with thousands of other runners as they passed iconic landmarks including the Arc De Triomphe and Champs Elysee, Place de la Concorde and the Eiffel Tower. Rachel was raising money for Dentaid's work serving refugees in Greece. Go Rachel!
Change of Plan Provider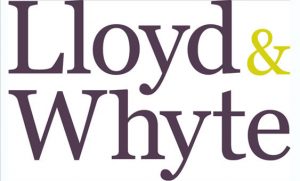 Our previous Dental Plan administrator, DPAS Ltd, was recently sold to another company in the industry and our local support team made redundant as the operation was re-located to North Wales. For this and other reasons, we have therefore decided to gradually transfer our dental plan administration to another provider, Lloyd & White. There will be no change to patients except that next time you visit the practice we will be asking you to fill out a new Direct Debit mandate and will then formally swap you across to the new Plan Provider. The Plan prices and dental provision remain the same, and the insurance elements of the Plan are very similar, with improvements in a number of cover areas. If you have any questions, please don't hesitate to contact Laura Chatwin at the Practice.
Building Work
February and March saw building work at the dental practice as we removed a failing patio to the rear of the practice and laid foundations for a small extension to the waiting room, to be built at some point in the future. Unfortunately, the various lorries caused some damage to our car park.
Later this summer, Luke and Jenny plan to start building a house for their family in the corner of the garden, so we are expecting more lorries! We will be endeavouring to keep disruption to a minimum but apologise for any inconvenience to patients.
Once this building work is finished, we will re-surface the car park so the entry to the practice should be restored to its former smartness. Apologies that it looks a little scruffy in the meantime!
Feedback
We always welcome feedback to the Practice and views on how we can improve patient care. There is a comments box (and comment forms) in reception, or please feel free to contact our Practice Manager, Laura Chatwin, on 01725 510303.
With best wishes,
Jenny