December 2021
We hope you are well and looking forward to the festive season. It has been another challenging year for us all but we are so proud of our team and our patients for how we have been able to maintain our standards, support you in optimising your oral health and all keeping our sense of humour through it all (mostly)!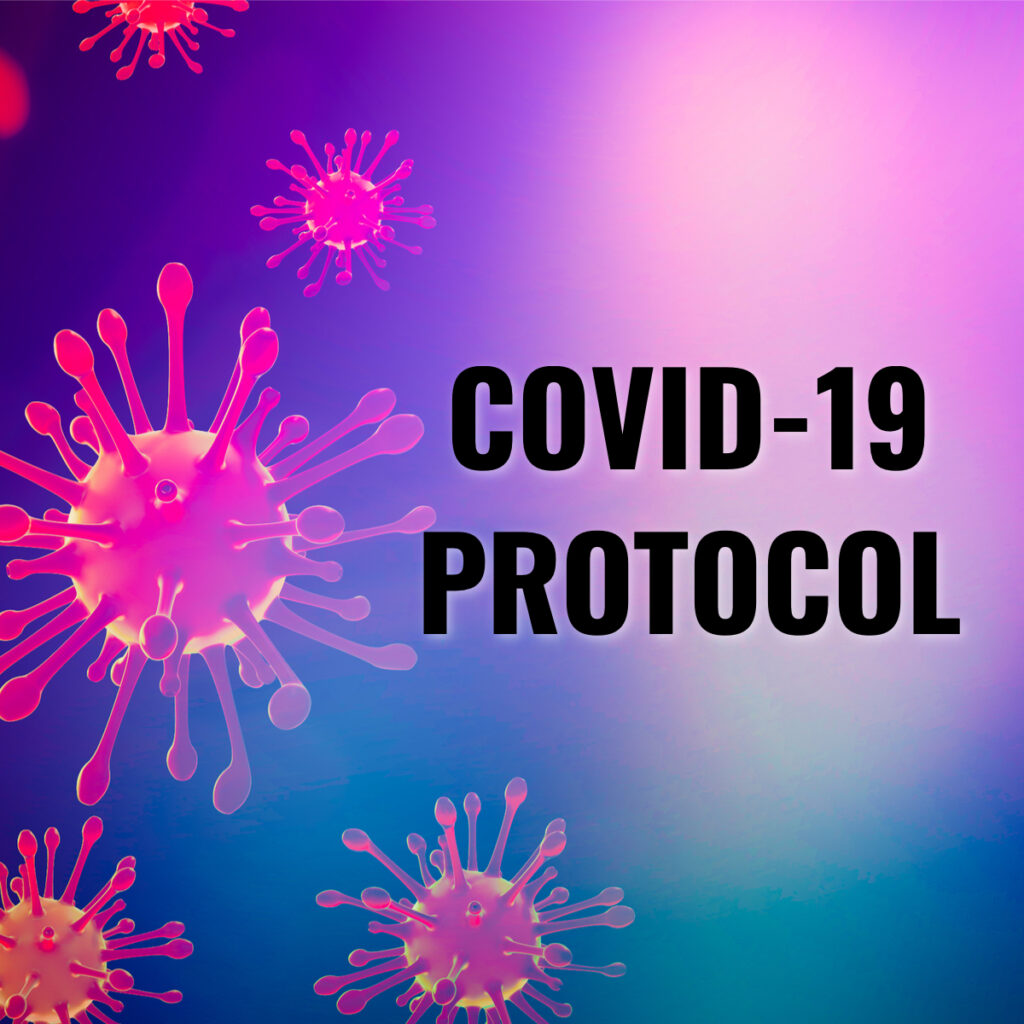 New Covid Protocols Following a major review by the government, we have just put the finishing touches to our eighth different 40+ page Standard Operating Procedure in the last eighteen months!
There are a few changes that will affect our patients and how we safely treat you.
Pre-Screening – The pre-screening email you should receive before your appointment is absolutely crucial to the government's strategy and patient pathway and our ability to treat you safely. If you have not received the pre-screening email by 24 hours before your appointment, please contact the practice by email to reception@nulltheboroughdentalpractice.co.uk
We also request that, where at all possible, please complete a lateral flow test before you attend the Practice to further protect our staff and other patients.
Changes to PPE Requirements – If you are symptom-free, we are delighted that some of the PPE requirements have been reduced. Many of you will have become accustomed to our 'Darth Vadar' impressions, complete with respirator masks and gowns, during some treatments. These have been necessary to protect our team from possible Covid infection from patients during what are termed 'aerosol-generating procedures'. However, through a combination of our investment in electric drills (see below) and changes in government policy following detailed research, it is deemed no longer necessary for our staff to wear full respirators and gowns during these procedures for symptom-free patients, reverting to standard PPE and masks as before COVID. This should hopefully make communication easier (sometimes a struggle through the respirator masks!) and be a good deal more comfortable for our staff. The dental team have had to wear FFP3 respirators for longer than any other healthcare workers we are aware of – sometimes up to 5 hours a day. We are so grateful to our amazing team who have been incredibly resilient and stoic during an 18-month period in which it is estimated a quarter of dental nurses have left the industry. Never has a festive break been so deserved!
The respirators will still be necessary in some circumstances, and some clinicians may choose to wear them, but you will hopefully see a marked reduction in 'caped sci-fi character' impressions around the practice from now on!
Electric drills
Although slightly eye-watering to have spent the equivalent of a new car on items that would fit into a shoe box, we are delighted to report that all our surgeries are now being equipped with state-of-the-art electric drills, to complement our traditional compressed air-driven drills. For the engineers amongst you, the latest technology electric drills enable clinicians to accurately adjust the drill speed (up to 200,000 revs per minute), as well as experience much-reduced loss of torque, to aid various treatments. They are also quieter and cause less vibration.
Along with changes to government policy, this new technology will also help to reduce fallow times which in turn should enable us to bring down appointment lengths and waiting lists in the New Year. Thank you for your patience if you are waiting for an appointment.
Welcome Kerrie!
We are delighted to have welcomed Kerrie Chandler to the Practice as a Dental Hygienist/Therapist. Kerrie started her dental career as a dental nurse in general practice locally and in the maxillo-facial department at Salisbury Hospital where she excelled. In 2017, she embarked on a degree in Dental Hygiene/Therapy, graduating in 2020. As soon as we heard Kerry was moving back to the area, we were determined that she would join our team at The Borough!
Kerrie is working at the practice every Friday, and some other days when available.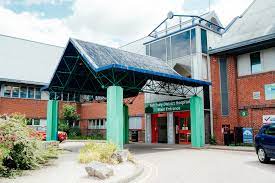 COVID and Gum Disease
A local consultant doctor working at Salisbury District Hospital (SDH) has played a key role in identifying a possible link between gum disease and severity of COVID infection. As a result, Salisbury District Hospital has become the first in the world to initiate a hospital-wide quality improvement project to offer best-quality healthcare for all their patients, with specific guidance relevant to those with COVID-19. This theory was recently published in the Nature Journal and can be read here. More information of the SDH initiative can be accessed here and here, and an in-depth Scientific paper on the subject can be read here. Finally, a Daily Mail summary of the story can be read here!
Goodbye Clare and Emma
We say an 'au revoir' (until we meet again!) rather than a 'goodbye' to our Saturday team -hygienist, Clare Masterton, and nurse, Emma Grey – who finished in the summer. With both having young families, Saturday clinics were just proving a little too much all-round. However, we hope as their children get older that we can welcome one or both of them back to the team here at The Borough.
We are currently not offering a Saturday hygiene service but may re-visit this in the future.
Mouth Cancer Action Month
Some may have seen in the local and national press that November was Mouth Cancer Action Month. Patients may not be aware that we thoroughly check for signs of oral cancer in every examination we conduct at The Borough Dental Practice. More information can be found here.
Rachel completes The London Marathon at last!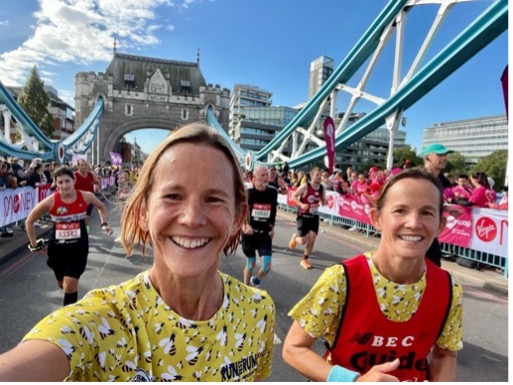 After a race delay of nearly 18 months due to COVID, our implantologist and oral surgeon, Rachel Evans finally got to complete a life-time ambition of running The London Marathon in November. Running with her identical twin sister, Rebecca, Rachel (left) completed the 26.2 mile course in an (annoying to her!) shade over four hours. But she's not finished! This weekend, Rachel is running another marathon at Goodwood racetrack, this time raising money for the oral health charity, Dentaid.
Dentaid is the UK's leading oral health charity, running and supporting charitable dental clinics for vulnerable people at home and abroad. Indeed, the Borough dental team run a volunteer clinic once a month at Alabare homeless shelter in Salisbury using a mobile dental clinic supplied by Dentaid. To support Rachel and Dentaid's work, please click here
Christmas Shut-down and Emergency Service
The Practice will be closing at lunchtime on Christmas Eve and won't be re-opening until Tuesday 4th January.
We will be offering an emergency only service over the Christmas and New Year period. However, there will be a £180 call-out fee + cost of any treatment. As per normal, the telephone number of our emergency dentist will be found on the Practice answerphone message on 01725 510303.
And finally……
We hope you like our Christmas picture this year – trying to maintain social distancing and in the open-air of course!
On behalf of the entire Borough Dental Practice team, we would like to wish all our patients a happy and healthy Christmas and New Year.
With best wishes,
Jenny