July 2021
We hope you are well and recovering from the England football rollercoaster! While not the result in the final we were looking for, their run certainly brought us some joy from the ongoing COVID travails!
As you will be aware, the government has decided that from 19th July, there will be some relaxation of COVID protocols, including mask wearing. However, some medical settings were exempted.
We are very grateful to all our patients for the way you have complied with our protocols over the last 16 months. As far as we know, we have not had a single case, or suggestion of a COVID infection, related to the dental practice, and none of our 12-strong staff team have tested positive for COVID. This is thanks to the vigilance and support of all our patients and staff to protect our significant proportion of medically vulnerable patients who have to be able to attend the surgery.
With COVID cases high in this area, for the time being, we are asking all our patients to continue to wear face coverings on your visit to see us. Likewise, our staff will continue to wear masks at all times and enhanced PPE where appropriate.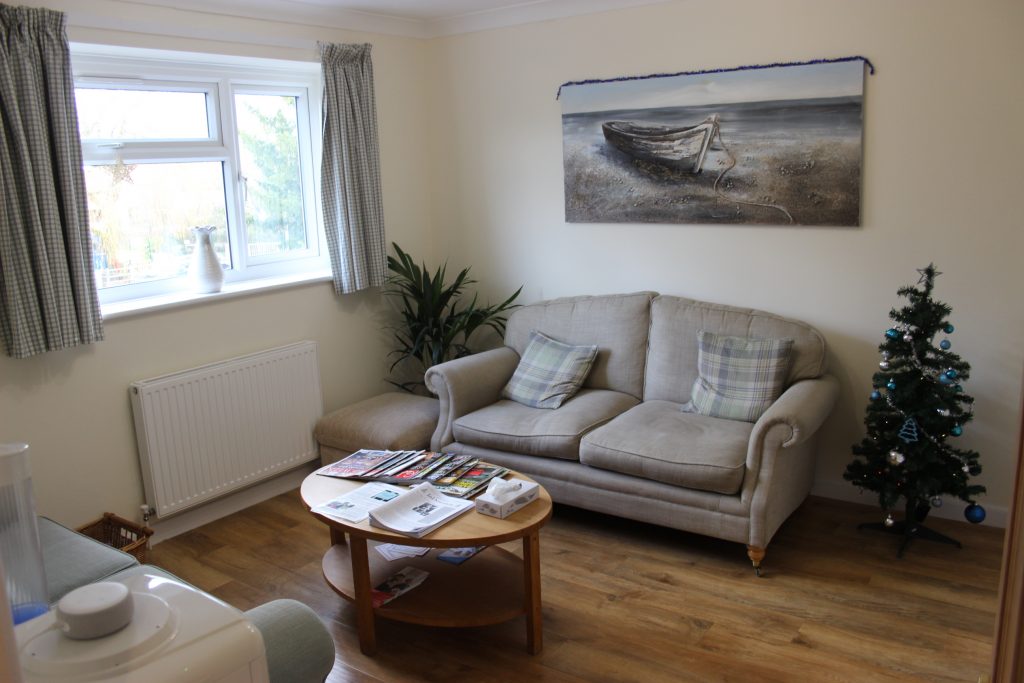 Re-opening of Waiting Rooms – From Monday 19th July, we are going to start using our waiting rooms once more rather than have patients waiting outside (in their cars). We therefore request that on arrival, patients use the normal entrance to the dental practice. There will be a hand sanitiser station outside the door which we request you use both on entry and exit.
Outdoor seating area – For patients waiting downstairs, we are introducing a covered outdoor seating area on our veranda for patients who would prefer to sit in the open air. Please obviously bring a coat if it is cooler weather!
Our Covid policy protocols are reviewed constantly, with advice from the Chief Dental Officer, the British Dental Association and the British Association of Private Dentists, along with a network of other dentists across the country. While we will continue to err on the side of caution, we are committed to returning to normal operation when at all possible, but with patient safety and wellbeing always our highest priority. If you have any questions about our COVID protocols, please do contact our Practice Manager, Laura Chatwin, on 01725 510303 or by email to laura@nulltheboroughdentalpractice.co.uk
Introducing Jordan!
We were delighted in the Spring to welcome Jordan Riley to the Practice as a trainee dental nurse. Jordan joins us from general nursing and has settled in fantastically well, proving an exceptionally quick learner and lovely to work with. You may well meet her on your next visit!
Goodbye Vickie
We are sad to report that Vickie Dodds, our Friday hygienist, will not be returning to the Practice after her maternity leave following the birth of the gorgeous Teddy. Vickie writes:-
"I have had the pleasure of being part of The Borough Dental Practice for 5 years. Within that time I have worked with some wonderful people and had the loveliest patients. However after having my first child Teddy I have decided to focus more on him rather than work. It has not been an easy decision but one I know is right for us. I will truly miss everyone both staff and patients at The Borough. Thank-you to everyone for making my time so special."
We will miss Vickie greatly but completely understand and I am sure our patients will want to join us in wishing her all the best for her future. We also said goodbye to Jess in the Spring who was initially covering Vickie's maternity leave, before herself discovering she was expecting!
We are currently interviewing some really strong candidates to replace Vickie and look forward to making an announcement in the next blog! In the meantime, Marie, normally our Wednesday hygienist, will continue to work on Fridays until our new member of the team is able to start! Ian is also available every Monday!
Hannah settling in!
Our newest dentist at the practice, Hannah is proving incredibly popular with patients. Her book is already more than half-full, with new patients signing up every day, glad to see a dentist in such timely fashion.
Her New Patient Examination special offer of just £50, including x-rays, expires at the end of July (normal price £75.00). However, if you make your New Patient booking before the 31st July, even if the appointment is for later in the Summer, we will honour the special introductory price.
And finally…..
The Clubhouse! – In our last blog, we highlighted the Downton FC social club project that Luke and Jenny have been heading up. We are delighted to say that £46,000 was eventually raised through our Crowdfunder campaign (here) and subsequent village fundraising. Every penny has been spent on extensive renovations, coupled with nearly a thousand hours of local volunteer time given to the project. As a result, Downton's newest social venue will shortly be opening as The Clubhouse, alongside a completely renovated Sherwood Suite. More details will be published very shortly at www.theclubhousedownton.com.
Any profits will be ploughed back into the community facility and youthwork at Downton Football Club, who will be fielding more than a dozen teams this year from Under 5s through to an Under 18s girls' team, and two adult teams.  Thank you to all our patients who have supported this project. There is still the opportunity to donate by becoming a Founder Member, through the "ClubhouseDownton" website above, or to sign up as a normal Clubhouse Member. The new website should be fully launched next week.
Thank you for reading our latest blog. We hope you have a lovely summer and look forward to welcoming you to the Practice very soon.
With best wishes,
Jenny