The Borough Blog – July 2015
It is with some embarrassment that we realise nearly seven months have passed since our last blog! In our defence, it has probably been the busiest six months since we opened.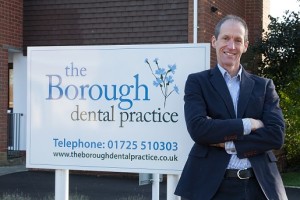 Richard joins the Practice.
As we announced in our last blog, Richard Stephenson joined the practice in April, but before he could, there was the little matter of a brand new surgery and decontamination room to build!
A new extension has been added to the side of the practice, enabling Luke's office to be extended into a fabulous 2nd surgery. A state-of-the-art decontamination room has also been added, with access now from both surgerie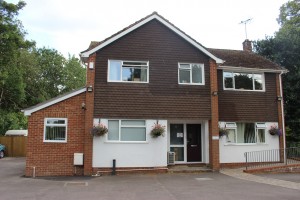 s.
Richard's new surgery has been similarly equipped to Jenny's, with a top of the range A-dec Chair (we think the most comfortable dental chair you can buy!), state-of-the-art digital x-ray, wireless intra-oral camera and flat screen. This surgery will also be used for hygiene appointments, with specialist equipment to ensure patients receive the very best hygiene and therapy care.
Richard saw his first patients at The Borough Dental Practice on the 20th April. He has now been with us for 2 ½ months, during which time more than 400 patients have joined his list. He writes:- "I am really appreciating having more time with patients to discuss their dental needs, put them at ease and talk them through their treatment options. It is such a lovely team and calm, friendly atmosphere. I am also enjoying working in a brand new clinic, with state-of-the-art equipment and having the freedom to use only the best materials and laboratories."
Richard is currently offering a New Patient Examination (which includes a standard check-up) for just £25, including x-rays – a saving of £20 on
the normal price. There is no obligation to join the practice, so this special offer is a perfect opportunity for patients to try the practice and see what they think. Richard has spaces for New Patient Examinations in July, August and September. However, at his current rate of take-up, Richard's book will be nearly full by Christmas, so please book early to avoid disappointment.
Welcome Emma!
We are delighted that Emma Bromage has joined the practice as a receptionist/trainee nurse. Luke and Jenny have known Emma for many years through Downton Baptist Church, and some will know her from Lover where she has always lived, or from the Post Office in Landford where she was previously working! She is a wonderfully positive and friendly presence on the desk so patients can expect a lovely welcome when they come into reception. Likewise, Emma has taken to nursing incredibly naturally, and with Lou and Amy on hand to teach her the ropes, it won't be long before we have another successfully trained and qualified nurse on the team! Very excitingly, Emma is getting married to her long-term fiancée Ankit this summer in India. Photos will be published in our next blog……
Welcome Natasha!
We are also delighted to welcome the latest new member of the team! Natasha Bailey is our new Dental Hygienist/Therapist and will be working regularly at the practice on Fridays from September. Natasha has worked in dentistry for more than ten years and qualified as a Dental Hygienist/Therapist from Portsmouth University in 2014. She has already worked a number of days at the practice and has proved extremely popular with patients.
Check-up and Hygiene in the same visit!
With two surgeries at the practice, it is now possible to see the dentist and hygienist in the same visit. Richard's patients can see Richard and Marie on a Wednesday, whilst Jenny's patients can see Jenny and Natasha on a Friday. Please let our receptionist know if you would like both your appointments in the same visit.
Richard is an Ironman!
We are all incredibly proud of Richard, who competed in the world-renowned Ironman Lanzarote at the end of May. Richard completed a 2.4 mile swim in the Atlantic Ocean, before a 112 mile bike-ride across the mountainous island. Finally, he completed the little matter of a 26.2 mile marathon to finish! Richard came 366 out of 1786 competitors in a time of 12 hours and 21 seconds.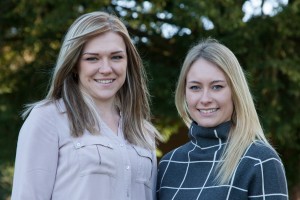 More Qualifications for the Borough Team
A huge congratulations to Amy and Lou who have recently completed dental courses with flying colours. Amy Shipton completed her Diploma in Dental Nursing in March and is now a fully qualified dental nurse after 18 months at the practice. Meanwhile Lou, already a qualified and very experienced nurse, completed a demanding course in Radiology, allowing her to take x-rays at the practice. We are very proud of them both for their hard-work and the dedication they showed to their studies.
Plans proving popular
The most cost-effective way to receive regular care at our practice is by joining one of our dental plans. As well as good oral hygiene and tooth-brushing, seeing a dentist and hygienist regularly (every six months) is the best way of ensuring good oral health throughout your life. Six-monthly check-ups allow dentists to monitor your oral health and detect and treat problems like tooth decay in their early stages, before they develop into more severe problems that require complex and expensive treatments. Likewise, regular visits to the hygienist will help keep your gums healthy. Gum disease is the greatest cause of tooth-loss later in life and replacing lost teeth can be an expensive business.
So we recommend to all our patients that spending a little more on preventive care through your life can save you spending more on treatment later on, not to mention the physical discomfort and inconvenience involved!
We have therefore priced our plans to encourage patients to see us regularly. The Borough Plan (£13.80 per month) and Borough Plus Plan (£16.83 per month), which include six-monthly check-up and hygiene visits and up to 2 x-rays per year, work out as better value than "Pay-as-you-go" prices. In addition, you receive 10% discount off any treatment required and also receive dental emergency insurance if requiring emergency treatment outside of practice hours or when you are away on holiday.
A number of patients are opting for The Borough Complete Plan, which includes all your treatment* as well as check-ups and hygiene care. These plans vary from £15.98 to £40.98 per month depending upon an oral health assessment.
* Does not include implants, cosmetic dentistry (whitening etc), lab bills or referrals to specialists.
Patient Testimony – Milly joined The Borough Plan in 2013 when the practice opened. She says:- "I belong to the Borough Plan. It gives me peace of mind to know that all my check-ups and hygiene appointments are paid for already, and I appreciate getting a discount when I do need treatment. However, the insurance is really valuable too. Last year, I woke up with dental pain on a Saturday morning and had to call Jenny out for an emergency appointment. Normally, it would have cost me £140 for a call-out, but thanks to the Plan insurance, I only paid a £15 excess. That saved me nearly the cost of the plan for a whole year in just one emergency appointment!"   
Please ask at reception for more details.
Amy, Lou and Emma 'Walk for Wards'
For the 2nd year running, Amy and Lou "Walked for Wards" completing 10km around the Wilton House Estate. Joined by our new nurse/receptionist, Emma, this time they were raising money to purchase another 'Cold Cuddle Cot' for The Benson Suite, allowing grieving mothers to spend more time with their baby when they have passed away. More than £250 has been raised through their efforts. If you would like to make a donation towards this important cause, please ask at reception.
Next time – We are preparing a feature on implants for our September blog, including an interview with our Implantologist, Rachel Evans.
Thank you for reading our blog. We hope you have a wonderful Summer. The Practice is open throughout July, August and September. We look forward to seeing you soon!
With best wishes,
Jenny