The Borough Blog – July 2019
Dear all,
We hope you are having a lovely summer and enjoying the recent good weather!
Charlie Killick
We are delighted to announce that Charlie Killick will shortly be joining The Borough Dental Practice!
Having worked at a practice in Salisbury for nearly 20 years, we are thrilled that he has decided to join us in Downton. Charlie is a general dentist and a registered specialist in both endodontics (root canal treatment) and prosthodontics. Many of our patients will know him already as, like more than a hundred other practices in the area, we refer patients requiring complex root canal treatments to Charlie – something that will now be much more convenient for our patients with Charlie being in the next room rather than the next town!
Charlie said:- "I am excited to be joining The Borough Dental Practice. I have known Jenny and Richard for many years.  They have created a very special patient-centred practice in Downton, and I am delighted to become part of the team and serve patients here long into the future, as well as welcome referral patients from other practices. I am also going to enjoy working in a new, state-of-the-art surgery, complete with a brand new microscope and other cutting-edge technologies that the Practice enjoys!"
Jenny added:- "We are so pleased that Charlie is joining us. He is such a highly regarded and qualified dentist and specialist, we feel very blessed to have him become part of our team. It will also be lovely to be able to welcome new patients to the practice as we expand to a third surgery."
Charlie will be joining us in the middle of October and will be working 3-4 days a week, alongside continuing his work in the Department of Oral Surgery and Orthodontics at Salisbury District Hospital. He will be offering a special introductory rate of £40 for New Patient Examinations (including X-rays) until the end of the calendar year. Please ring us on 01725 510303 if you would like to register or book an appointment.
New House and Building Work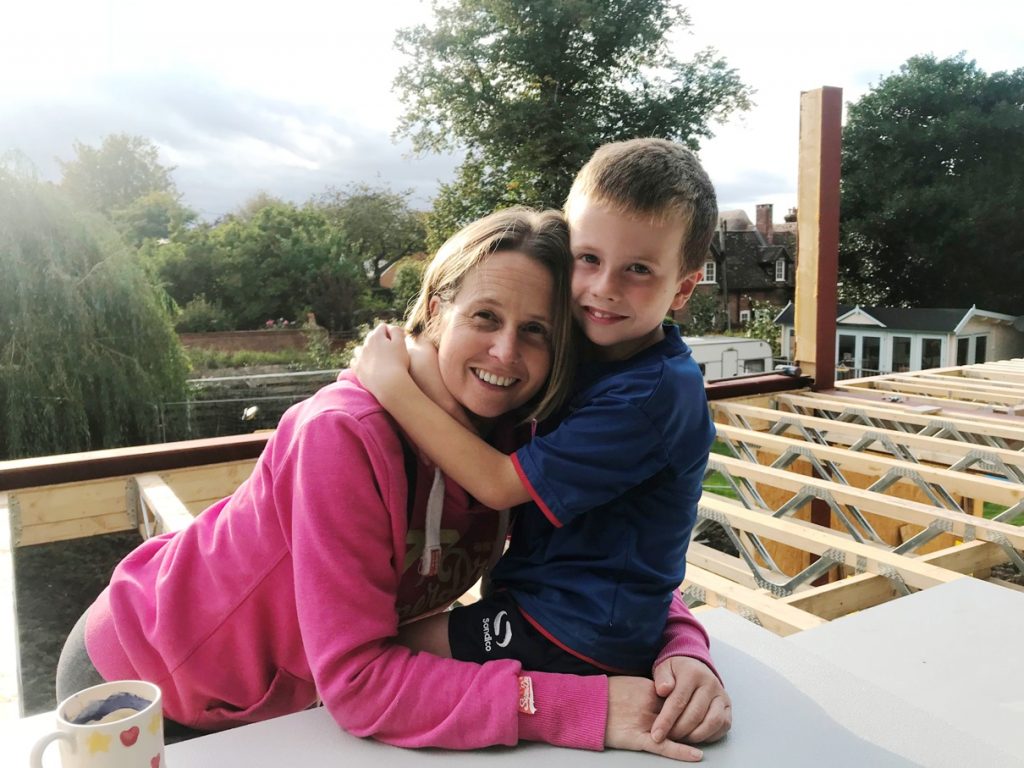 My family and I are relieved to finally have moved into our new house behind the Practice. After living in a two-bed flat with our three children (!) above the dental practice, it is wonderful to have a lot more space. We would like to sincerely thank everyone for their patience and forbearance while this building work and the major renovations to the car park have been taking place.
Regrettably, the building work isn't quite at an end! Over the summer we are converting the upstairs of the dental practice into a third surgery (and waiting room) to accommodate Charlie and increase our hygiene capacity.
Whilst there is not too much to do in terms of building work (knocking down walls etc.), there is a great deal of plumbing and electrics to be completed. Please do forgive us if there is a little bit of builder's noise as this work is completed. We look forward to reporting in the next blog of the completion this upstairs conversion, including another state-of-the-art surgery with cutting-edge microscope technology for Charlie's specialisms.
Goodbye to Emma and Amberleigh
We've had a couple of goodbyes at the beginning of the year. Having recently moved to Salisbury, Emma Madaan (nee Bromage) has joined a Salisbury Practice to which she can walk from her new house in just a few minutes. Emma joined us as a trainee apprentice in 2015 and quickly developed into an excellent dental nurse, with her gentle and conscientious nature. We wish her all the very best for the future.
Amberleigh Compton also moved on in the Spring. Amberleigh hadn't been with us long but made an impact with her warm, bubbly personality. We will miss her sense of fun but are all looking forward to celebrating her upcoming wedding to her fiancée Matt!
Welcome Arpana, Corinne and Tash!
We feel extremely blessed to have welcomed three wonderful new nurses to the practice since the start of the year.
Arpana Gurung has joined us as Head Nurse. Originally from Nepal, she moved to the UK 15 years ago with her husband, Amrit, whose family have been serving with the Gurkha regiment in the British Army for more than 150 years! Arpana was previously working as a Head Nurse in a large dental practice in Salisbury and brings a wealth of knowledge and experience to the practice. Arpana and Amrit have a 12-year old son called Ameer.
Corinne Barclay previously worked in Fordingbridge with Richard, Laura and Jenny and is a superb practitioner, also bringing great experience along with a lovely, gentle manner. She is a huge live music fan and loves a good 80s/90s band reunion!
Tash Embling has recently moved to Salisbury from Hampshire, having been managing and dental nursing for a mobile dental service in Bishop's Waltham. She has a lovely warm, welcoming personality. Tash and her boyfriend, Charlie, run the Stockbridge Young Farmers Group and have a small holding with sheep and pigs!
Whitening Offer
Due to popular demand, we have extended our Summer Teeth Whitening offer to include September. Normally £350, we are offering a special deal of £299 for the whitening of upper and lower teeth.
We use the 'Opalescence Whitening' system (www.opalescence.com) – a take-home tray system only available from registered dentists. Opalescence is an excellent whitening system we trust and recommend, and our dentists have used it themselves. Please speak to them during your check-up if you are interested, or call us at the practice to discuss if your check-up isn't due.
'Green' Dentistry
We are passionate about minimising our environmental impact as a practice. As part of our house-build, we installed a large bank of solar panels, which feed back into the dental practice. It is heartening to know, especially with the nice weather we have been having, that the sun is helping power our dental service – with back-up from the National Grid of course!
And finally!
We are proud to sponsor Downton Football Club!
Downton FC is undergoing a huge change. From having no youth teams just two years ago, the Club now has eight age-group teams for the 2019-2020 season, including some of the best boy's and girl's youth teams in the area.
Downton FC's aim is to play an important role in the heart of the village, for children and adults alike, and use the power of football to improve the health and happiness of the whole community.
Luke has just taken on the role of volunteer Sponsorship Secretary for Downton Football Club and has overhauled the Corporate Partner Programme. If you have a business and/or would like to support the Club, please get in touch with Luke on 07834 352647 or sponsorship@nulldowntonfc.com
With best wishes,
Jenny