The Borough Blog – November 2018
Dear Patient,
We hope you have had a good year. It's difficult to believe Christmas is just around the corner!
Building Work – We would like to thank all our patients for their forbearance with building work and the disruption to parking. We are pleased to report the car park has now been repaired and kerb stones, manholes and drains replaced. Only the final smart layer of tarmacadam remains to be laid, which we will complete when the heavy lorry deliveries finally come to a stop.
As you may have seen, our house is making progress and our three children are very excited about having their own bedrooms at last after sharing a bedroom in the flat above the practice for many years. Hopefully we have kept noise to a minimum!
Mollie goes travelling – We are sad to say goodbye to our trainee dental nurse, Mollie Challis, who has decided to go and see the world. I'm sure all our patients who experienced her excellent care will join us in wishing her a wonderful experience and future.
We are currently recruiting for a dental nurse to join our team. If anyone knows a dental nurse or person who may be interested, please do direct them to our vacancy here
Welcome Darcy! – We are delighted to welcome our latest member of the practice family, Darcy Elizabeth Rose Gray, born to our nurse Emma Gray on June 3rd. Darcy and her older brother Oscar are keeping Emma and Pete busy but we hope to invite Emma back for Saturday nursing in December!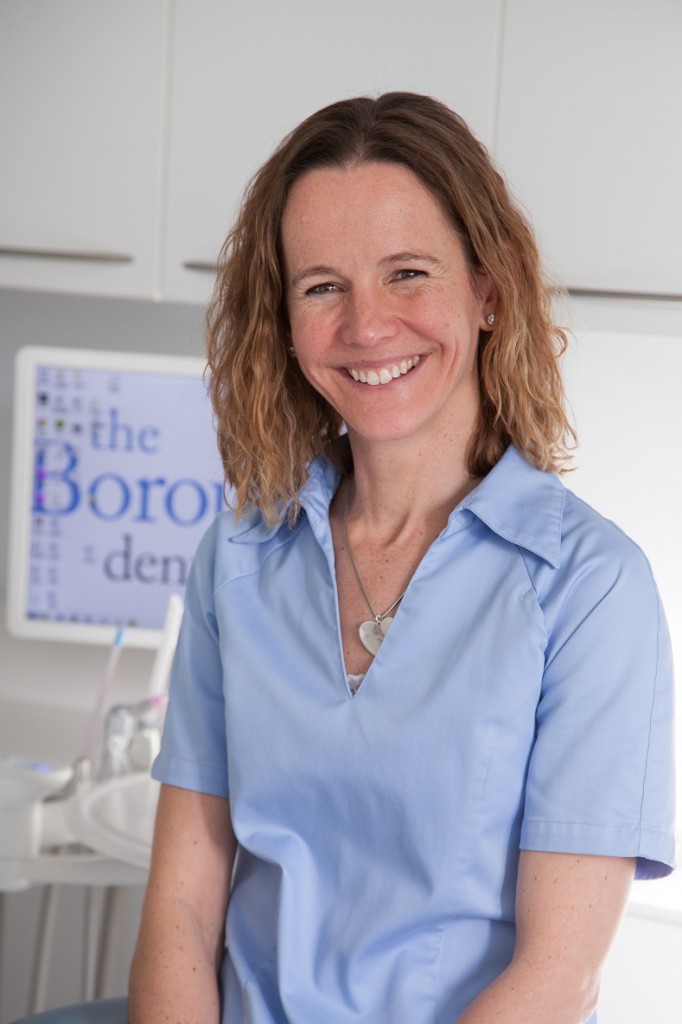 Rachel Evans – Due to increasing demand, our implantologist and oral surgeon, Rachel Evans, is increasing her hours with the practice and now works every other Tuesday throughout the year. Dozens of our patients have now received implants from Rachel, and recently she placed another implant-supported denture. This is an excellent alternative to conventional dentures, which click securely in place to typically four or six implants and offers the closest sense of absolute secure fitting as your own natural teeth. Our latest patient to receive an implant supported denture, Mrs J, writes:-
"Sadly about 18 months ago, I had to have most of my lower teeth removed. I didn't get on very well with conventional dentures and didn't enjoy using fixative or feeling like my plate might slip or move. With lots of support and advice from Jenny and Rachel I decided to invest in an implant-supported denture. Rachel placed the implants and I was very impressed with her professional care. My new denture fits securely to the implants and is such an improvement. I am so glad I proceeded with the implant-supported denture."  
Rachel has been placing implants for more than 15 years and, with the mouth being a very complex and delicate environment, only uses the top-of-the-range Ankylos implant system.
If you are interested in an implant or an implant-supported denture, please speak to Richard or Jenny at your next check-up, or contact reception.
Now offering IV Sedation – We are delighted to now be able to offer IV sedation at the practice for longer or more complex treatments. The IV sedation is delivered on-site by a local Consultant Anaesthetist who monitors the patient throughout so our dentist can concentrate fully on providing the dental treatment. Our first case was completed a couple of weeks ago.
"I needed to have an impacted wisdom tooth removed and have a fear of all things medical and dental (especially needles)! I was offered the option of IV sedation with an anaesthetist and it was the best decision I could have made. I was very nervous for weeks before the procedure, but now I know I didn't need to be, as I felt at ease as soon as I walked in that morning. Even the initial IV needle (which I was very scared of) was over really quickly thanks to the brilliant anaesthetist. The sedation meant that I don't remember much other than walking into the room and then waking up to leave with it all done. It far exceeded my expectations and I would definitely ask for sedation again if I needed any more advanced treatment!" Mrs R
If you are interested in our new sedation service, please speak to Jenny, Richard or Rachel.
Reviews – We were a bit horrified recently to hear from two people who were surprised we had a number of mixed reviews on an NHS review site. So were we! However, when we googled "reviews for The Borough Dental Practice", it does indeed point to some NHS review websites – but for a completely different practice in London named "Borough Dental Practice"!
We are not normally in the business of asking our patients to review us, except for internal quality control. However, if there are any patients who are able to leave us a google review we will be most grateful as this will help to differentiate our reviews from those of the London practice. Please leave a review here. Thank you!
Christmas Dates and Emergency Cover – Please note that the practice will be closed from lunchtime on 24th December (Christmas Eve) and will re-open on Wednesday 2nd January. In conjunction with Lyndhurst Dental Practice, we will be offering an emergency dental service during our Christmas shut-down period. The name and mobile telephone number of the emergency dentist on call will be recorded on our answer machine message. Please note if we have to open and staff the practice for an emergency during this period, there will be a call-out fee of £150 (+ any treatment costs).
Price review – We review our prices every two years. Our new prices as of 1st January 2019 have now been published on our website. Borough Plan patients will be written to directly in the next couple of weeks.
As part of this review, we compare our prices against nine comparable private practices in the region. Our prices remain extremely competitive compared to these practices, with savings of 10% – 40% on most treatment items. We are also unique in offering free check-ups to children until secondary school age and subsidising all treatment to under 18s by so much. We are also confident we are offering a superb quality and ethical level of care, as well as value for money.
If you have an existing treatment plan and ensure the treatment is booked in and completed before the end of February, 2019, we will honour the 2017-18 prices. Please book early to avoid disappointment.
Thank you to our Patients – We would like to take this opportunity to thank all our patients for their valued custom throughout this year. We wish you all a wonderful Christmas and Happy New Year!
With best wishes,
Jenny